[et_pb_section admin_label="section"][et_pb_row admin_label="row"][et_pb_column type="4_4″][et_pb_text admin_label="Text" background_layout="light" text_orientation="left" use_border_color="off" border_color="#ffffff" border_style="solid"]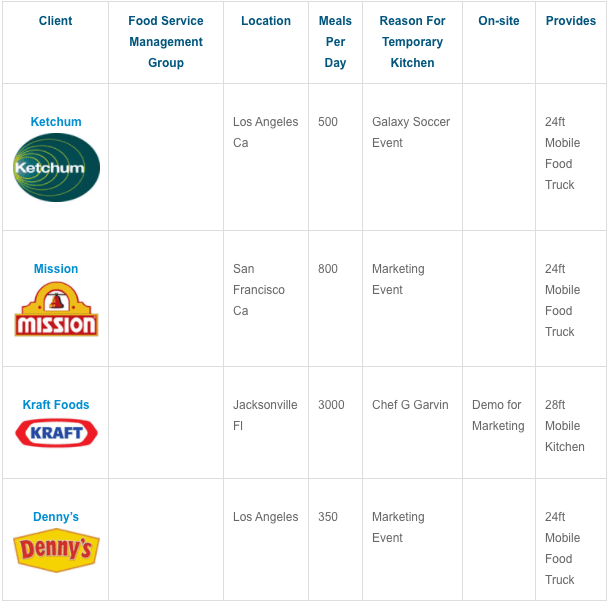 [/et_pb_text][/et_pb_column][/et_pb_row][et_pb_row admin_label="row"][et_pb_column type="4_4″][et_pb_text admin_label="Text" background_layout="light" text_orientation="left" use_border_color="off" border_color="#ffffff" border_style="solid"]
Ketchum is a global public relations firm, offering marketing, branding, and corporate communications services in the corporate, healthcare, food and beverage and technology industries. George Ketchum founded the firm as a Pittsburgh-based advertising company in 1923. It later evolved to include a public relations practice. The firm is headquartered New York City and with offices and affiliates in North America, EMEA, Asia Pacific, and Latin America.[2] The agency has been owned by Omnicom Group since 1996. Ketchum merged with Düsseldorf-based Pleon in one of the industry's largest mergers in 2009. It has been led by Chairman and CEO Rob Flaherty since 2012.
Kraft Foods Group, Inc. is an American manufacturing and processing conglomerate[4] headquartered in the Chicago suburb of Northfield, Illinois. The company was restructured in 2012 as a spin off from Kraft Foods Inc., which in turn was renamed Mondelēz International. The new Kraft Foods Group was focused mainly on grocery products for the North American market, while Mondelēz is focused on international confectionery and snack brands. Until the merger with Heinz, Kraft Foods Group was an independent public company listed on the NASDAQ stock exchange.
Denny's (also known as Denny's Diner on some of the locations' signage) is a full-service pancake house/coffee shop/fast casual family restaurant chain. It operates over 1,600 restaurants in the United States (including Puerto Rico and Guam), Canada, Dominican Republic, El Salvador, Curaçao, Costa Rica, Venezuela, Honduras, Japan, Mexico, New Zealand, Qatar, and the United Arab Emirates. Denny's is known for always being open, serving breakfast, lunch, dinner, and dessert around the clock. Unlike many other restaurant chains, Denny's does not close on holidays and nights, except where required by law. Many of their restaurants are located in proximity to freeway exits, bars, and in service areas. Denny's started franchising in 1963, and most Denny's restaurants are now franchisee-owned.
Source:
wikipedia.org
temporarykitchens123.com
[/et_pb_text][/et_pb_column][/et_pb_row][/et_pb_section]