Mobile Kitchen Inventory:Â 20 Ft. Dish Washing Trailer D20
Unit
Cooking Capacity
Dimensions (L x Win feet)
Cooking Energy Source
Refrigeration
On-Board Generators
HVAC
38 Ft. Dish Washing Trailer D20
None
38 x 8
None
None
Description

 New 5 Ton Occupant Comfort Air Blast Cooling or Heating

220 Volts | Single Phase | 175 Amp | All Electric Unit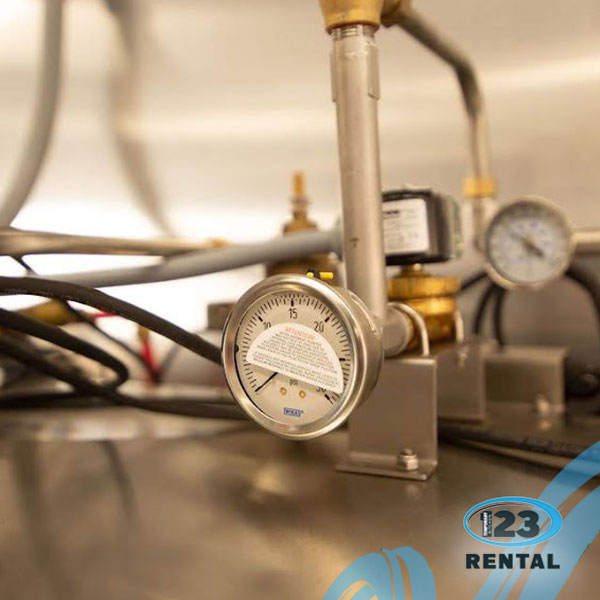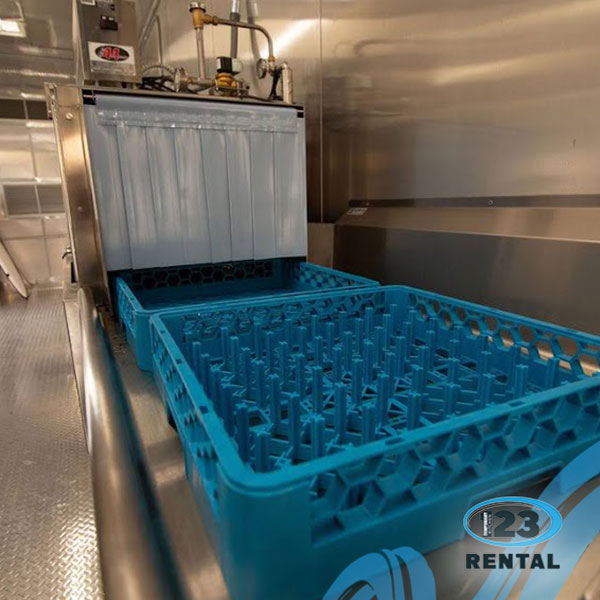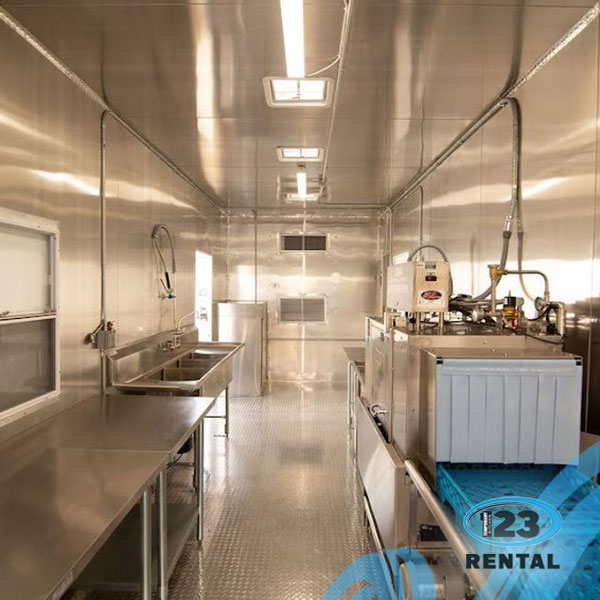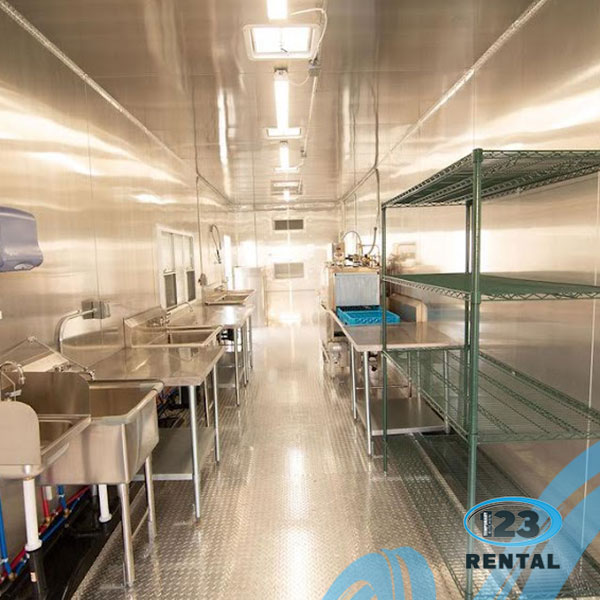 Previous
Next
Our 38ft mobile dishwashing High Temp machine is a wonderful options to have in high volume warewashing operations. Â Our high temp machine requires 3 phase power because of the water booster. Most customers opt for the low temp machines because they run on single phase power. Single phase power is the most common type of power available in the field. Â Please check with your licensed electrician or your custodial department to find out the power that you have available in your building. The low temperature or some call it the chemical washing unit offers the same cleaning of dishes and often times a fast drying additive can be added for high volume operations that need to dry dishes fast. Â Â Â
Our high temperature dishwashing trailer offers the same features as the low temp. Â Bellow we have a live demonstration video that illustrates our the unit works and looks like inside. Â
The machine we use in our dishwashing trailer is an ENERGY STAR® approved dishwashing trailer. The dishwashing machine inside our trailer is made by CMA. The CMA dishwashing machine has a fully automatic water controlling system. This amazing high production dishwasher can clean 249 racks & 996 covers in 60 minutes.  CMA's ENERGY STAR® Approved dishwashing machines is made by CMA America's finest manufacture of commercial dishwashers. A name that holds a lot of weight in the commercial food service industry. Some of the features are the automatic water controlling system. The CMA conveyor belt 44 is a high production dishwasher and can wash 249 racks and 996 covers in one hour.
CMA 44 machine is very economical to run. Our dishwashing trailer for rent uses only .46 gallons of water per rack of dishes. The is one of the highest rating in the industry.
The CMA power rinse heater systems has a  3-stage washing machine process that provides wash, power rinse and final rinse all in one 44″ machine.
Our dishwashing trailer uses the finest quality warewasher which is the CMA 44 machine that also features automatic soil purging systems filters wash water and traps plate trash into an external tray. This makes for easy cleaning of trays that can be removed easily for cleaning.
Notice the large 19†opening that the  CMA 44 has. This opening allows our dishwasher to accept  larger items and utensils.
The CMA commercial dishwashing machine also has auto  start/stop that makes operation even more energy efficient !!
Look at the video bellow that show the table limit switch and rack saver clutch unit that protects the machine from, dish racks and table from damage. CMA is #1 when it comes to warewashing this is why we use them in our dishwashing trailers nationwide.
38 Ft. Dish Washing Trailer D38 Layout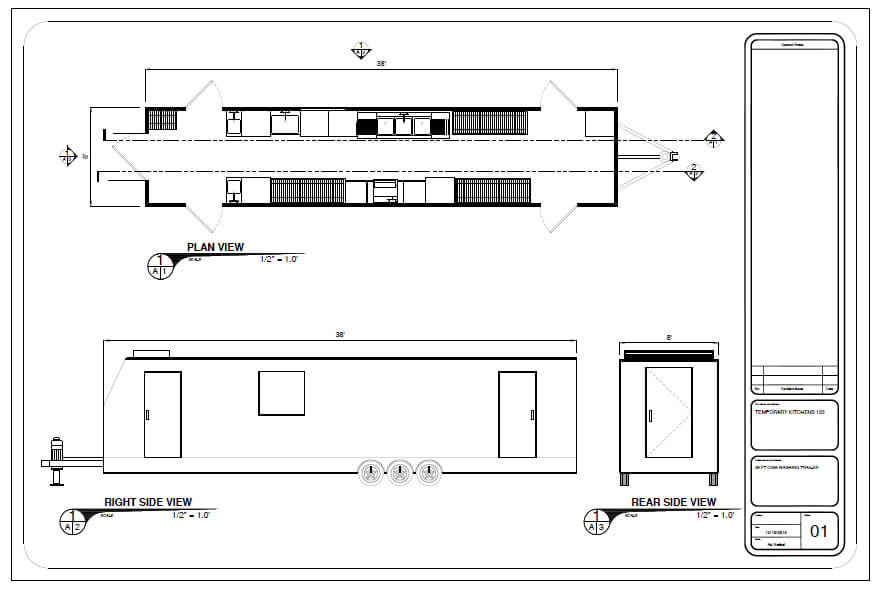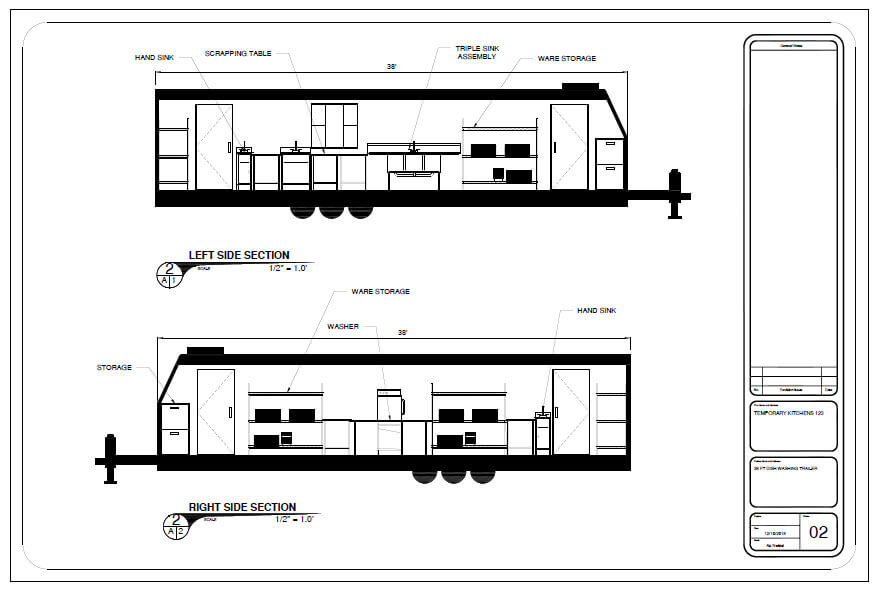 https://youtu.be/Qn5uNIgF30o