Mobile Kitchen Rental
Fastest growing mobile kitchen rental and mobile kitchen trailer rental provider in USA & Canada.

We offer mobile kitchen rentals in USA and Canada. Our mobile kitchens also called as temporary kitchens are located across the United States and Canada so we can deploy and install immediately. Our temporary kitchens units are used by the nation's largest companies and the world's greatest chefs. We maintain the world's highest level of safety and engineering standards.
MOBILE KITCHEN RENTAL
MOBILE KITCHEN TRAILER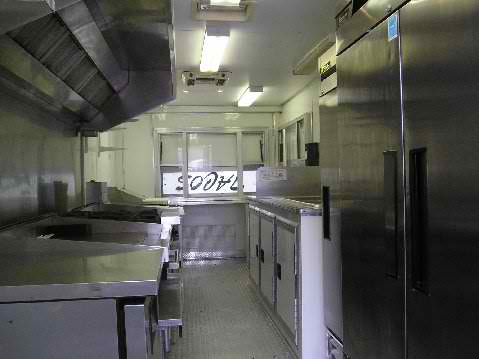 Our mobile kitchen trailer units includes Ansul Fire Suppression Systems, Three Compartment Sinks, Hand Wash Sinks, Hot Water, Refrigeration, Electrical Box Panels and Propane Safety Knobs.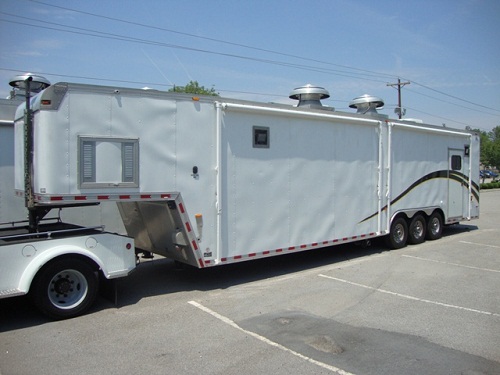 We provide mobile kitchen trailers for long term leasing. Our mobile kitchen trailers range in size from 24ft to 66ft. per unit. Meal cooking capacity ranges from 2,500 to 10,000 meals per 12 hour period.
MOBILE KITCHEN RENTAL
We provide mobile kitchen trailer for a weekend marketing event or you may need one for a long term disaster relief, construction project or oil rig man camps. You may need to provide 500, 1500 and 2000 meals per day. Whatever your need, you can rent our mobile kitchen trailer at the best price available.
Our mobile kitchen trailer units size are 24Ft, 28Ft, 32Ft, 38Ft, 40Ft, 53Ft and 66Ft.
CLIENTS
We are the most reliable provider of mobile kitchen and mobile kitchen trailers complete with kitchen equipments. We have built up a huge client base because of the popularity of the mobile kitchen units we offer on hire. Our mobile kitchen rental clients include the government and private companies, both big and small. We have a huge range of mobile kitchen equipment available on hire, and we can take care of almost every requirement our clients have when it comes to mobile kitchen trailer equipment.